About The Yorkshire 3 Peaks Challenge Leader
The founder David Pritchard has been guiding The Yorkshire 3 Peaks Challenge for almost 30yrs.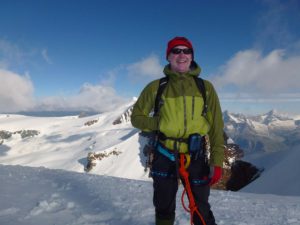 David Pritchard is a highly motivated mountaineer with over 30yrs experience under his belt. Having climbed, hiked and trekked on almost every continent in the world. Including expeditions in Antarctica, Chile, Yosemite, Alps, Kilimanjaro and Nepal. But also, guiding The Yorkshire Three Peaks, National 3 Peaks, Lake District, North Wales, Peak District, and many Munros in Scotland.
Having served in the RAF Mountain Rescue Service for 4 yrs. David went on to complete his internationally recognised Climbing Instructor and Mountain Leader qualifications.
David resides just outside the Yorkshire National Park and so is perfectly placed to organise walks in this beautiful area with its stunning views, rivers and dales. Because he is a meticulous planner, leaving nothing to question, having spent years responding to stricken walkers. David confidently and quickly organises, plans and executes a way to safety. So having held a first aid certificate for as long he has been mountaineering, there is no better person to place your safety with.
Although this website itemises the Yorkshire 3 Peaks as one of the most popular walks in the country. David is more than capable of organising an alternative package, a walk off the beaten track or an overnight wild camp experience. Contact David with your ideas and he will spend some time with you at the planning stage to ensure you have a great experience.
David has a great sense of humour and understands what a challenge like this means to the people he guides. So, is passionate about ensuring everyone has fun and enjoys their day.